Instructions for 1099-MISC and Form 1099-MISC

The form is used for several purposes here's one:
Ex:
If you pay a person who is a sole proprietor more than $600.00 in a year for work or services,
you must file the form 1099-MISC, and send one copy to the IRS, one copy for you, and one copy to the sole proprietor.

There are more uses for the form 1099-mIsc but below is an image of an example.

Download the 8 page 1099-MISC Instructions .pdf file to get the correct information and instructions.
Below is an image of an example of the file as it is completed. ( From the 1099-MSC Instructions)

Download Form1099-MISC to see what it looks like (not for filing).
SMALL EXAMPLE: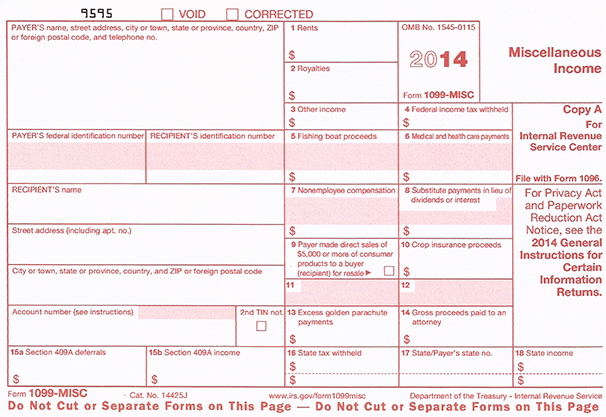 ---
You can avoid the paper problems and use